March Special Events at the Oakland Public Library
"Tail Waggin' Tutors" is an opportunity for Oakland children, ages 5 & up, to read to a very lovable dog. Daisy, and her "Mom", Jeannie, will visit the Library on Tuesday, March 6th from 6:30 to 7:00 pm. Daisy is a registered therapy dog with Therapy Dogs International. Each child will have about ten minutes to read a favorite story to her. The program will be held in the Library's story gallery. Registration is now being taken.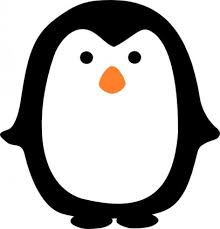 Join us in the Children's Dept. for a "Drop-in" Penguin Craft on Thursday, March 8th
from 4:00 to 6:00 pm in the Pat Turnier Craft Room. All ages are invited to attend. No registration is necessary.
Acclaimed singer-songwriter, Teri Merliss, will present her special blend of imaginative stories, original songs, and audience participation on Friday, March 16th from 10:30 to 11:00 am in the Oakland Public Library's story gallery. Oakland children, ages 2 & up, are invited to attend with a parent or caregiver. Registration is now being taken.
Please register for the "Tail Waggin' Tutors" visit or Teri Merliss in person, online at http://oaklandnjlibrary.org, or by calling 201-337-3742.
The Library is located in the Oakland Municipal Plaza. Please call 201-337-3742 for further information.