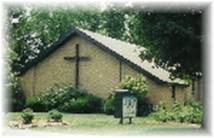 The Ramapo Valley Baptist Church announces its Summer Worship schedule. Starting Sunday, June 25, 2017 our morning Worship Service will start at 10:00 AM and our Sunday School will not meet during the Summer. Our regular worship schedule will resume again in the Fall on Sunday September 10, 2017.
The Ramapo Valley Baptist Church is a family church. All our programs and outreach are designed for families to participate together in worship, fellowship and mission. Worship is upbeat and exciting, and children are welcomed to share in the worship service. Preaching, teaching and programs are all aimed at making the truths of the Bible relevant in our everyday lives. Our hope is to challenge each person to show the love of Christ at home, at work, at school and in the community.
For more information about our services or any of the other Ramapo Valley Baptist Church programs phone 201-337-6665 or visit their web-site at http://www.rvbcnj.org.