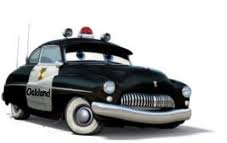 JULY 7: While on patrol, Officer Bryan Rowin initiated a motor vehicle stop on Ramapo Valley Road that resulted in the arrest of a Pine Bush, NY resident for an active traffic warrant issued from the Ramsey Municipal Court. The 39-year-old female was taken into custody, processed, and later released on her own recognizances by the Ramsey Police Department.
JULY 8: A resident from Andrew Avenue reported being a victim of credit card fraud after she was discovered two unapproved transactions on her account. Officer Michael Catenacci handled the initial investigation. Report taken and matter forwarded to the Detective Bureau.
JULY 10: While on patrol Sgt. Paul O'Keefe initiated a motor vehicle stop for a cell phone violation. During the interaction Sgt. O'Keefe found the driver to be quite distraught and discovered she was a victim of Fraud. The resident of Pompton Lakes explained she was on the phone with a supposed agent of the IRS who was demanding $6900 that was owed from back taxes be wired to an account otherwise she would face immediate arrest. The victim had just left the local Bank of America branch after initiating the transaction. Sgt. O'Keefe responded to the bank with the victim and was able to have the wire transaction rescinded before the funds were debited. Matter to be forwarded to the Detective Bureau for further investigation.