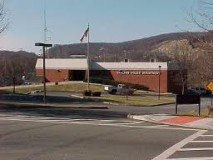 JULY 15:  While on patrol, Officer Michael Griffin initiated a motor vehicle stop on West Oakland Ave by I-287 which resulted in the arrest of an Oakland, NJ resident for an active criminal warrant issued by the Englewood Municipal Court.  The 42-year-old male was taken into custody, processed, and later turned over to the Englewood Police Department for final disposition.
JULY 16:  While at a call for service on Park Dr, a male party was identified by Ptl. Bryan Rowin who was believed to have an active criminal warrant for his arrest.  A warrant issued out of Jersey City was confirmed by police dispatch and the 54-year-old offender was taken into custody without incident.  A search incident to arrest yielded the discovery of illegal contraband in his pants pocket consisting of loose pharmaceutical pills that he did not have a prescription for.  The offender was charged with unlawful possession of a prescription legend drug and remanded to the Bergen County Jail in lieu of bail.
JULY 17:  A business owner on Edison Ave reported being a victim of check fraud after he discovered multiple company business checks were issued and cashed without proper approval in excess of $5500.  Officer Luis Gaviria handled the initial investigation.  Report taken and matter forwarded to the Detective Bureau.