The Triumph of Love performance has moved from the HOT HOT HOT outdoor stage to the COOL air-conditioned interior of the Oakland Senior Center at
20 Lawler Drive, Oakland. NJ,
tonight , July 20 at 6:30 PM
The Shakespeare Theater of NJ, Next Stage Ensemble will produce a sizzling show. Mistaken identities, bumbling clowns, and new-found infatuations make this light hearted farce a wonderful summer treat!
The Shakespeare Theater of New Jersey's
Next Stage Ensemble
The Triumph of Love
Outside on the Oakland Public Library Lawn
Monday, July 20, 2015 6:30 PM
Rain Location: Dogwood Hill School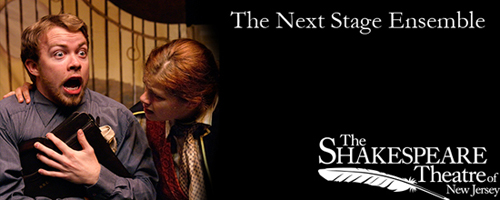 Bring your own lawn chair for an outdoor performance of The Triumph of Love performed by The Next Stage Ensemble on Monday, July 20 at 6:30 PM on the Lawn at the Oakland Library. Get ready for laughter and hijinks as mistaken identities, bumbling clowns, and new-found infatuations make this lighthearted farce a wonderful summer treat by Pierre de Marivaux. The performance will take place on the Lawn at the Oakland Library, 2 Municipal Plaza , Oakland, NJ. This program is free, no tickets are necessary. Running time is 60 Minutes
In case of inclement weather, The Triumph of Love will be performed at Dogwood Hill School located at 25 Dogwood Drive Oakland, NJ