February Special Events at the Oakland Public Library (Children's Dept.)
Original Library Building to Open with Exhibit
"The Highlands of New Jersey- an Iron Age in Small Scale" an exhibit of Dan Yandrasevich's historic models photographed by Nancy De Vries will open the original building on Thursday, February 1st. A reception will take place at 6:30 PM. The public is invited, Register by phone: 201-337-3742 or online at www.oaklandnjlibrary.org.
###
After Hours at the Library presents W.E.B. Du Bois- A Man for All Times on Friday, February 2 at 7:00 PM, to be performed by Pulse Ensemble Theater of NYC on stage under the arch in the renovated original library. The performance is free, however, registration is required by phone: 201-337-3742 or online at www.oaklandnjlibrary.org
###
A Valentine Boutique benefiting the New Friends of the Oakland Library will take place on February 2 & 3, 9 & 10. Hand colored heart mandala Valentine cards, natural stone hearts and handmade jewelry will be for sale. A gift for every valentine.
###
The New Friends of the Oakland Library Sunday Afternoon Concert Series presents Magical Mandolin on February 11 at 4:00 PM at the Presbyterian Church of NJ, located at 222 Ramapo Valley Road in Oakland.
Joyce Rasmussen Balint, one of the country's foremost classical mandolinists and the mandolin soloist with the Metropolitan Opera, will be featured in this concert. Performing with Ms Balint will be the Ramapo Valley Chamber Ensemble: Laura Hamilton, violin; Susan Heerema, violin; Francesca Martin Silos, viola; and Lanny Paykin, cello. This concert is free, donations are gladly accepted.
Acclaimed singer-songwriter, Teri Merliss, will present her special blend of imaginative stories, original songs, and audience participation on Friday, February 9th from 10:30 to 11:00 am in the Oakland Public Library's story gallery. Oakland children, ages 2 & up, are invited to attend with a parent or caregiver. Registration is now being taken.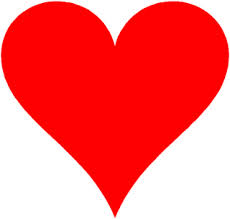 The Oakland Garden Club will visit the Library on Tuesday, February 13th from 3:45 to 4:30 pm. Oakland children, ages 5 & up, will be creating a Valentine's Day Mailbox from a cereal box. There will also be a valentine surprise! The crafts will be held in the Pat Turnier Craft Room. Registration begins Tuesday, January 23rd .
Please register for Teri Merliss or Garden Club Craft in person, online at http://oaklandnjlibrary.org or by calling 201-337-3742.
The Library is located in the Oakland Municipal Plaza. Please call 201-337-3742 for further information.