OAKLAND – Back to Yesterday
By Bradford Boone
Memories of Oakland may be slightly shaded these days. What remains, however, are a multitude of impressions treasured by a young man who lived through the depression era in a quaint, bucolic village cradled in the Ramapo Valley. Yet, the roads, grasslands, ponds, trees and buildings that lent their charm to the tranquility of yesterday have all but disappeared. That was yesterday, but yesterday's gone, and changes over the years have all but obliterated the Oakland of my youth.
Fortunately, memory is a unique resource. It brings pleasure upon recall and reaffirms the joys of better times. It embraces the spirit and inspires a never ending quest for glimpses into the past that serve to enrich the present. It certainly affords an opportunity to revisit yesterday, and no matter how shaded from what really was, it probably isn't so far away as to completely mix and muddle past events to the point of creating pure fiction. With this in mind, I recall . . . .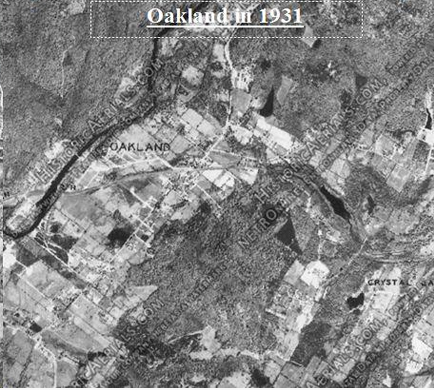 It's kinda hard to find an appropriate point of departure, but when I pulled up a recent MapQuest version of Oakland it revealed a staggering number of roads, some old but many more that were obviously new bearing names that didn't sound familiar at all. A more bothersome picture of the village was rendered when the satellite version was flashed up on the monitor. All of a sudden, it became painfully obvious that many of the old landmarks that were focal points of my boyhood memories didn't exist anymore. The large upper pond that used to be between the old big house and the smaller cottage we moved to in the mid-30's had apparently dried up or been filled in. The monstrous lilac hedge that used to border the pond has also disappeared, and what used to be the grassy backyard behind our house was now a parking lot. Our house was also a victim of what used to be; it was now displaced by what appeared to be a large multi-storied building geared to housing businesses instead of people.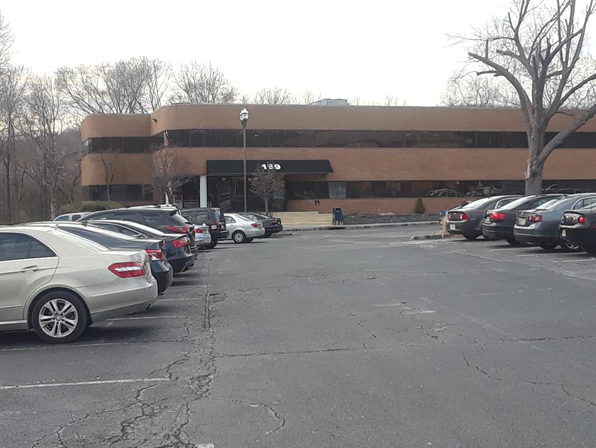 The pond, of course, had played an important role in my family's depression years. My brother-in-law, Milton Pulis, stocked the upper pond with trout. People would sometimes travel a fair distance for the opportunity to fish in Milt's pond, and when they caught a rainbow, Milt would gut and wrap and the fish for them to take home. During the depression this was a relatively easy and cost effective way to survive. It offered the opportunity for a sportsman's outing in the country air and put food on the table as well. Naturally, Milt charged a fee, a modest but sufficient sum to provide a livelihood for himself while covering costs. And there were costs. Milt had to buy the trout from a fishery in Tuxedo, NY, truck them to Oakland and stock the pond.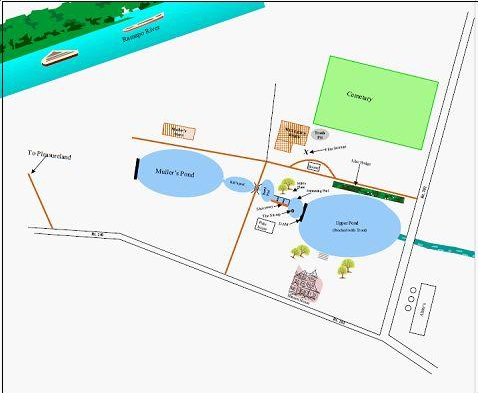 Then too, he was constantly out on the water in a large cement mixer box he used as a boat, scythe in hand, cutting the "seaweed" away so anglers wouldn't get their lines entangled in the process of landing a fish. In addition to attending to matters below the surface, he was also obliged to be on the lookout for scavengers from the sky, giant blue herons that would swoop down from the nearby mountains and snare a trout without so much as the need for a second pass.
To protect his investment, Milt kept a loaded shotgun handy, and if a heron appeared overhead, he'd try to pick it off before it snared a fish. One day, Milt was supposed to drive my dad, me and a friend from California to South Jersey. This friend, Jack, was always bragging about how much bigger and better everything was in the Golden State, almost to the point of being annoying. Well, as we were about to get in the car, Milt spied a heron circling over the pond and quickly got out the shotgun, took aim and pulled the trigger. He was dead on target and the heron dropped into the pond. Milt got the cement box out and paddled out to retrieve the carcass. Once back on land, he spread the heron out and measured the wing span. It was well over five feet. Then he looked at Jack and said, "Jersey mosquito". Jack didn't do much bragging after that!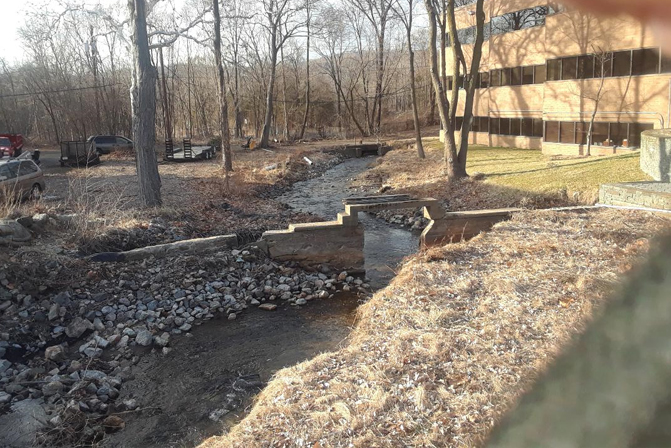 Water from the upper pond spilled over a dam into a smaller body of water that was a swimming pool. As kids, this is where we learned to swim, some of us more easily than others. My nephew, Tinker was somewhat reluctant to learn, so one day his dad (Milton) picked him up and threw him into the pool. "Now swim, damnit" Milt told him. Well, he did and once he learned how to stay above water, you couldn't get Tink out of it. One of the games we often played in the pool centered around a stump that remained in the bottom of the pool, slightly below the surface. The object was to stand up on the stump and try to stay there as others pulled and tugged at you to knock you off.
This was a part of childhood in Oakland I nearly forgot until I was reminded just how important that stump was to us kids. A result of that re-awakening is this ditty . . .
Strange are the memories seniors recall
When they try to remember the details of all
That happened when they were but innocent youth
And striving to winnow life's lies from it's truth
Try as we might the images blur
And no two friends can seem to concur.
It seems no two notions of memories past
Are ever the same, and yet they both last.
The terrible trio – Tink, Bert and I
Had many adventures that now, though I try,
Lie buried and burning in my mental dump.
For instance, I wonder, where was that stump?
Then comes a jogger, a yesteryear friend
And all of a sudden the memories mend.
Their focus sharpens, though time's taken its toll.
I know where it was – in the old swimming hole.
Ah yes, we always played "King of the Hill".
The stump was our castle – well it was until
Dispossessed by a playmate (an unruly vassel)
We lost all our kingdom, jeweled crown and castle.
Memories of youth – how can we forget
Such precious moments in time, and yet
How joyous when eventually recalled to the mind.
Now I wonder how many more have been left far behind.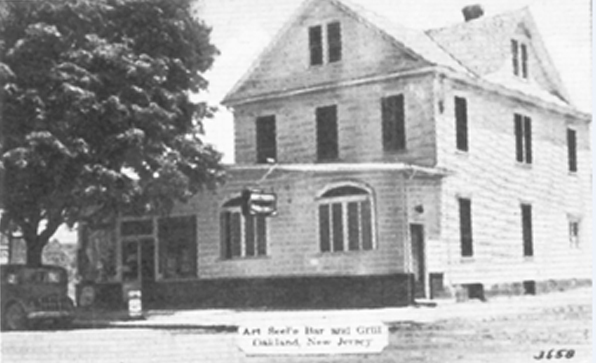 To accommodate the flow of water, there was another dam at the far end of the swimming pool. Water flowed over this dam and leisurely meandered toward the neighbor's property. Well, usually. On the other hand, the meandering waterway could become a raging body of water that scarred the land, dug huge ditches and washed out roadways. Milt was determined to outwit Mother Nature and he developed a rather ingenious plan to deal with the almost annual flooding.
The poolside dam had always emptied into a smaller pool that easily overflowed its banks. Milt built a sluiceway feeding out of this smaller pool that could handle the excess water and carry it to the pool sites on the Muller property. This bypass could be controlled by raising or lowering a gate while the original stream that used to flow below the swimming pool was fortified with rigid banks and divided to create a linear series of small holding tanks that Milt ultimately used as breeding sites for various sizes of trout. Once this project was complete, the days of washed out roadbed and scarred land were over. Several large elm trees shaded the area and that was where Milt created what amounted to an outdoor living room. He had it wired for electric lights, had a radio hooked up and would often retire there in one of several Adirondack chairs to listen to a ball game. He also built a 4 x 4 foot sand box with chicken wire fencing so he could enjoy watching his young pet alligator. That is until the great mishap!
Despite the depression we all seemed to fare reasonably well. The small house dad had for us was quite adequate, we were well fed and even had a nanny, Lola, to look after us. Margaret and Milton, Tink's parents had an even bigger three story house that in wintertime was sometimes our playground. Margaret had a colored cook and we took great delight in "entertaining" her. One time we scared her so bad she nearly quit and on another occasion she was sure she'd be fired.
Down in the basement of the Pulis house was a large furnace that heated the living quarters. The hot air was fed upward into a centrally located large grate in the floor. One day, Tink and I went into the basement, opened the furnace door and started making moaning sounds. The noise drifted upward and the maid heard what she was sure were ghosts. It took some talking on Margaret's part to calm her fears. On another occasion, Tink and I were concerned that Milt's alligator would suffer due to a lack of adequate heat, so we warmed up the kitchen oven and, once it was warm enough, we put the alligator inside and closed the door. Later that afternoon, the cook, intent on baking a pie for desert that evening, turned on the oven and literally cooked Milt's pet. I'm sure she expected to get fired, but Milt knew who to blame, so she continued to stay employed.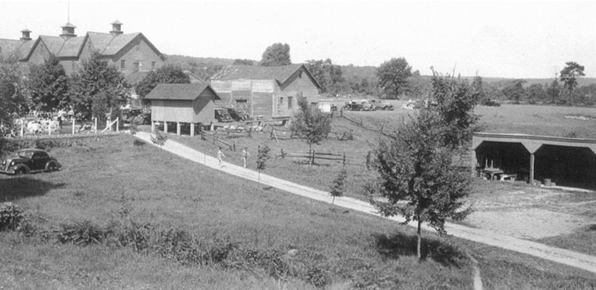 There were countless diversions outside the Pulis household that kept us occupied, too. Muller's barn was a source of incredible fascination. Built of post and beam construction, the beams provided countless walkways for an inquisitive kid. Where there was flooring there were boxes and trunks of treasures to poke through and many items that conjured visions of wealth and status. At the upper end of the barn there was a large area devoted to storing carriages of all kinds. From farm wagons to fancy shays and coaches our imaginations ran wild as we assumed various roles ranging from farmer to lord of the manor. On the lowest level there were what in my day, became garages, and outside one of them was an old gas pump that had been out of commission for many years. It was topped by a clear glass cylinder that at one time was filled with gasoline. As the gas was pumped into a car through an attached hose, the cylinder would drain down. Tink and I would swing around on the hose; we called it playing on the shimmy-gizzard.
A far less imposing nearby structure was a relatively small concrete block building with a metal door. It housed literally thousands of canned movie films and glass lantern slides, the remaining stock of dad's former visual education business. He had "invented" the concept of visual education and for many years had a contract with the New York Public School System using visual material to educate students. He supplied the film or slides covering a multitude of subjects as well as an instructor. When the depression hit and education expenses had to be revamped, however, the school system canceled his contracts. His business went down the tubes, but the films and slides were relocated to Oakland and stored in the concrete block building as a safety measure. Early film was made from celluloid and was highly explosive and it had to be properly secured.
For the most part, the block building was usually locked, but on occasion we could get inside and take a large can or two of 16mm film. We'd take the can out back to the trash pit, open the can and unreel the film, laying it out in loops and spirals all around the pit. Then we'd take a match and light the nearest end. In seconds the film would ignite in a blinding flash, much to our delight. God only knows what cinematic treasures were destroyed in the process! Today both pit and block house have been displaced in favor of a white striped asphalt eyesore known as a parking lot.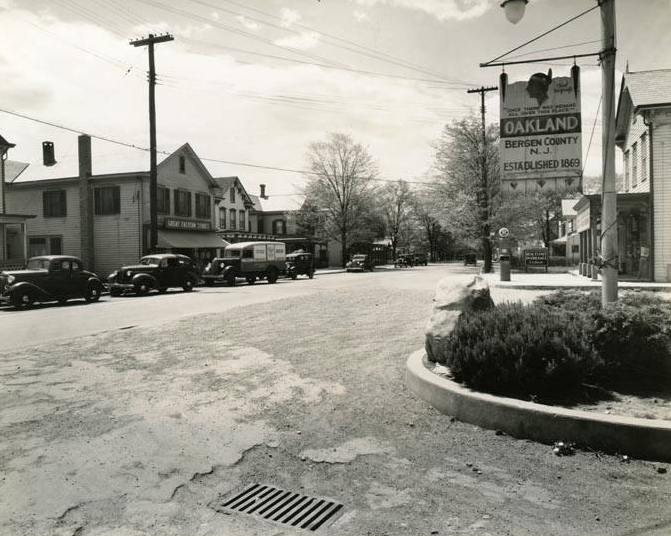 Of course, nothing stays the same forever and what used to be will never be again. Quite aside from the new, a lot of the old Oakland that doesn't exist anymore was what gave the town character with a capital "C". It's a shame so much of what used to be is no more, but memory feeds on the missing parts and we have the ability to relive that bygone era. Putting it all in perspective is sometimes a challenge; the warps and morphs compounding the problem and making the task incredibly difficult as we strive to reconcile the then with the now. The map of my old Oakland neighborhood culled from memory is vastly different than the landscape of today. A lot of the back then is missing. The ponds, the dams, the roads, the hedges, the barns and most of the houses don't exist anymore. About the only structure to withstand the test of time is what remains of the old Hansen House, my old home, where my mom, dad, siblings, Aunt Adeline and grandmother lived the good life. But then, that was yesterday, and yesterday's gone.