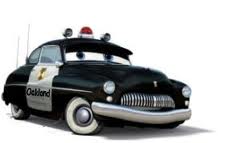 JUNE 21: While on patrol, Officer Gary Fiore was dispatched to Wenonah Ave to investigate a complaint of a suspicious vehicle possibly involved with drug sales. The vehicle was located along with a 25-year-old male resident of Paterson, NJ, and a 22-year-old female resident of Oakland. During the course of the investigation, it was determined that the male party provided a false identity in an attempt to hide an active criminal warrant for his arrest where he was listed as a wanted person which was issued out of Sussex County. The male party was criminally charged with Hindering Apprehension and later turned over to the Bergen County Sheriff's Department for final disposition. The female party was also found to have an active criminal warrant issued by the Vernon Municipal Court. The offender was taken into custody, processed, and later released on her own recognizance by the Vernon Police Department. Sgt Paul O'Keefe and Officer Bart Pagerie assisted with the investigation.
JULY 2: While on patrol, Officer Keith Docwra initiated a traffic stop on I-287 which resulted in the arrest of a 23-year-old New York, NY resident for possession of marijuana. The male offender was processed and later released from custody on his own recognizance.
JULY 2: Officer Keith Docwra was dispatched to the Oakland Motor Vehicle Commission for a 31-year-old male who was found to have multiple active criminal arrest warrants issued out of the North Bergen and Wayne Municipal Courts. The offender was taken into custody for processing and later released into the custody of the Wayne Police Department for final disposition when the offender was unable to secure bail for his release. Officer Michael Griffin assisted.