Oakland's own Siegi Lehmann will exhibit her photography and digital art in "With Love for Nature" during the month of May through mid-June in the Gallery at the Oakland Library. Ms. Lehmann's work, published in the NYTimes, trade magazines and books, are beautiful captures of nature in all its glory, fury, and serenity. Select pieces are available for purchase benefitting the New Friends of the Oakland Public Library.
Herbalist Scott Massarsky will present Simple Medicine- Herbal Infusions, Teas and Nourishing Foods on Tuesday, June 6 at 6:30 PM at the Oakland Library. Learn simple and cost effective herbal preparations that anyone can make to heal, soothe and nourish the body and mind. Please bring a favorite mug as there will be several tastings of different infusions and teas. Registration required by phone 201-337-3742 or online at www.oaklandnjlibrary.org
New Friends of the Oakland Library will present a Favorite Foreign Film on Monday June 12 at 12:00 PM. Please bring a —bag lunch, the Friends will provide a beverage and dessert. Registration required by phone: 201-337-3742 or online at www.oaklandnjlibrary.org
Journalist Stephanie Schwartz presents "How to Read the News" on Monday June 26 at 6:30 PM. Ms. Schwartz will discuss the different types of news and media formats, distinguishing between marketing messages, propaganda and entertainment, as well as the trendy boogieman, 'fake news'. Audience members will learn what questions to ask to determine credible sources. Ms. Schwartz has written for local and national outlets. Registration required at 201-337-3742 or online at www.oaklandnjlibrary.org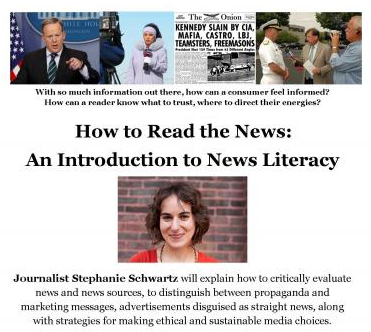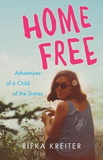 The Once in a While Bookclub, presents author Rifka Kreitier and her memoir: "Home Free, Adventures of a Child of the Sixties" on Thursday, June 29 at 7:00 PM. "Weaving together the intensity and at times wrenching ups and downs of her own life with the historical, politically disruptive context of the times, Home Free is a gripping, engrossing read and a study in one woman's search for freedom, self-acceptance and ultimate salvation…. Raw at times, touching at others, and told with spirit, humor and heart, Home Free holds nothing back as Kreiter takes the reader through a life that is adventurous as it is remarkable." Leigh Gallagher – Assistant Managing Editor Fortune Magazine.
Open to all. Registration required at 201-337-3742 or online at www.oaklandnjlibrary.org
Computer Workshop Wednesdays at 1:00 – 2:30 PM Please call the library to register. 201-337-3742
June 5 and June 14 – 'cloudLIbrary'– Learn how to create an account and access ebooks for free with your library card.
June 28 –Hoopla – Learn how to access over 200,000 movies, TV shows, music and more.
The Adult Summer Reading Program "Build a Better World" begins June 19. Prizes, programs, theater and outdoor concerts are scheduled. Please call the library for more information