On June 21, 2013 Ptl. Frank Fiore responded to TD Bank to investigate a reported theft.  The officer's investigation revealed that an individual entered the branch and orchestrated a sleight of hand and diversionary money exchange with the bank teller which resulted in the theft of $200.00.  Through the use of the bank's security camera, along with the assistance of officers from neighboring jurisdictions, Det. Pagerie identified a suspect.  Complaints have been prepared charging a 58 year old West New York, NJ resident with theft and theft by deception.  Bail has been set at $2500.00, no 10%.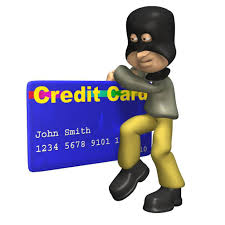 On June 25, 2013 a Morton place resident reported noticing two fraudulent charges on her bank account totaling $1634.42.  Ptl. Broek investigated and referred the matter to the detective bureau for further review.
On June 26, 2013 a Laura Lane resident reported noticing fraudulent charges on his credit card.  The resident reported that $642.36 worth of goods at a Walmart in West Palm Beach Florida were purchased without his consent. Ptl. McDermott investigated.