Statement from Sheriff Michael Saudino on Foreclosure Assistance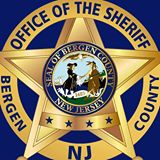 HACKENSACK, N.J. – One of the many functions of the Sheriff's Office is to conduct the sale of real property after foreclosure proceedings have been initiated.
Through July 1st of this year, foreclosure sales have more than quadrupled from the same period in 2012 from 35 properties to more than 160 properties.
"You may remember that during Superstorm Sandy, I temporarily suspended all foreclosure sales," said Sheriff Michael Saudino.  "I saw how many residents were displaced from their homes or without power for an extended period of time and realized that the first responders needed to bring immediate care to everyone regardless of their financial situation.
"As law enforcement officials, it is our duty to serve and protect the common good for all people of this county.  The Bergen County Sheriff's Office is here to say that there is help available for those who may be struggling to make their mortgage payments on time.  In these troubling economic times, no one should be hesitant or afraid to seek guidance."
The Sheriff's Office would like to highlight one organization, the Urban League for Bergen County, for the assistance it has to offer.  The Urban League is a non-profit, non-partisan organization dedicated to serving all economically disadvantaged residents through foreclosure counseling and mediation among many other free services
One program in particular, the New Jersey HomeKeeper program, provides financial assistance to eligible homeowners in danger of foreclosure as a direct result of unemployment or underemployment.  All assistance is provided in the form of a 0% interest rate.
For more information, please contact the Urban League for Bergen County at 201-568-4988, or visit www.ulbcnj.com.