Unless otherwise noted, register online, in person, or by phone for the following programs. The Oakland Library is located at 2 Municipal Plaza, Oakland, NJ 201-337-3742. www.oaklandnjlibrary.org.
Sharon Spier, an Occupational Therapist, will discuss Home Safety Awareness for Older Adults at the Oakland Library on Tuesday, September 13 at 6:30 PM. Due to moving around without thinking about our safety, six out of every 10 falls happen at home, where much of our time is spent. Many falls can be prevented by making simple changes in living areas, which Sharon will discuss. Registration is required.
A Conversation with Rick Rodgers will take place on Monday, September 19 at 7:00 PM at the Oakland Library. Rick is a food writer, cookbook author & ghostwriter, cooking teacher and media guest chef. He is the author of over forty cookbooks, on subjects ranging from holiday cooking to grilling, and fondue to Viennese coffeehouses. Rick has become the go-to guy for celebrity and corporate cookbooks. His clients include show business icons, TV stars, iconic restaurants, and bakeries, and corporations. Rick's combination of down – to – earth humor and solid teaching skills made him the winner of the prestigious Bon Appétit Food and Entertaining Award for Outstanding Cooking Teacher. Registration is required.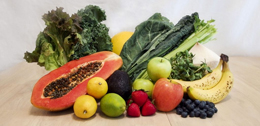 Karen Ranzi, owner of www.superhealthychildren.com and author of Eating Healthy with Raw Food Recipes will present Eating Healthy with Raw Food on Thursday, September 29 at 6:30 PM at the Oakland Library. Karen will share recipes and simple tips on how to make use of the abundant fresh produce now in the farmer's markets, home gardens, and local stores. Eating raw foods is the best way to receive maximum nutrient density demonstrated by the delicious Pina Colada Green Smoothie that Karen will prepare for the audience to enjoy. Registration is required.
A 30 minute Rosetta Stone Workshop will be presented on September 14 and September 28 at 1:00 PM, at the Oakland Library. Learn a language online with Rosetta Stone, the world's best language-learning software. This 30- minute workshop will show you how to access and register for free with Rosetta Stone, using your library card.
Introduction to EXCEL Workshop will take place on Wednesday, September 21 at 1:00 – 2:30 PM at the Oakland Library. Learn the basics of Microsoft Excel 2010. Create and format a table, learn how to sort data and more. Please call the library to register for these workshops.
The Library Book Club meets on Thursday, September 8 at 6:30 PM. The book to be discussed is The Daughter of Time by Josephine Tey. For information please call the Library.
The Cookbook Club meets on Sept 12 at 6:30 PM The cookbook to be discussed is any one of Rick Rodgers cookbooks which are at the Library. Registration is required.
Coffee and Color will meet on Friday, September 2 and September 16 at 1:00 – 2:30. Stress free! The library supplies everything.