By Bryan Finlayson
Years after the Great Recession's end, the economic climate continues to challenge many Oakland businesses. However, in the Oakland industrial park, where many properties are vacant and for sale, FileBank continues to thrive.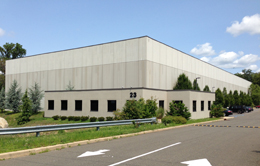 FileBank is a 28-year-old document management business founded by Greg Copeland, a former artist who followed his passion for organization – first by going to New York University's Stern School of Business for his MBA and then by attending courses in document and information management at Columbia University. FileBank, which celebrated its 10th anniversary in Oakland this year, now handles an inventory of 285,901 boxes and 814,900 files for over 400 clients in the tri-state area. The company employs 19 full-time workers at its archive center in Oakland. Last year, revenue reached $3 million.
FileBank's President Greg Copeland says FileBank continues to navigate the challenging economic environment by staying true to the company's core mission: to deliver great customer service and to adapt continuously to customers' changing needs.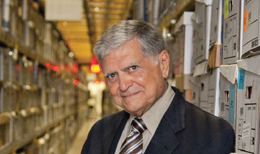 "I am responsible for 22 families who depend on FileBank for their livelihoods and I want to provide them with a good company, a good boss and a good working environment. To make that happen, I have to be good to my clients so everything works together," Copeland said. "We have to keep up with the changing technology environment to deliver best practices to our clients. We fight to achieve zero error in our systems and in our technology."
FileBank's evolution reflects this core mission. In 1983, Copeland was an artist with offices in Paterson. When a fire destroyed the New York City Opera's storage facility (also in Paterson), Copeland offered them storage space in his building. That first client launched Copeland's new business in the document management industry.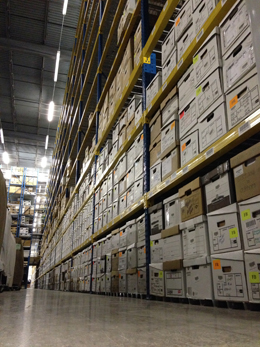 In the late 1990s, Copeland searched for property where he could build a secure archive facility. In 2004, after a five-year search, FileBank opened its new archive center in Oakland. His goal was to provide clients with safe, secure storage. The archive center is four-stories tall and a football field long. It has a $650,000 underground rainwater collection system to prevent flooding and concrete walls that can withstand hurricane-force winds of 125 mph, an asset in disaster events such as Hurricane Sandy.
"We wanted FileBank to have everything our clients could want," Copeland said. "My goal was to provide clients with safe, secure storage."
Over time, Copeland added services such as scanning, shredding, and data hosting to adapt to new customer needs and to capture greater market share. Copeland added unique services, such as FileBank's flagship Jump to Digital program, which makes clients' lives easier by preserving their assets, eliminating worry about the safety of their stored documents and the inability to find a document when needed.
Under the program, FileBank trains clients to scan documents into FileBank's electronic document management application. The application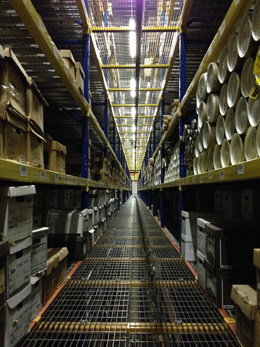 stores scanned documents and clients can log in from anywhere in the world to manage them. The application helps improve efficiency by reducing reliance on paper and by increasing compliance with document retention laws. Twenty-three offices in New Jersey and New York currently enroll in the Jump to Digital program.
"Through Jump to Digital, we help organizations streamline their office operations, reduce costs and in the end, make their lives easier," Copeland said. "We have seen this program increase our customers' office efficiency by 66%."
For more information, please visit www.filebankinc.com or call 973-279-4411.