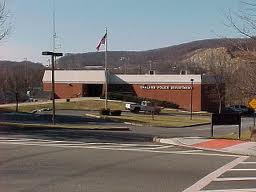 MARCH 16: A resident from Colgate Road reported being a victim of debit card fraud after she discovered multiple unapproved transactions on her BJ's Wholesale Club account. Officer Michael Griffin handled the initial investigation. Report taken and matter forwarded to the Detective Bureau.
MARCH 16: A resident from Yawpo Avenue reported a theft of his daughter's cell phone that took place at Indian Hills High School. Report taken by Officer Bryan Rowin and to be forwarded to the Oakland Detective Bureau.
MARCH 18: Officer Joseph Noury was dispatched to the Oakland Motor Vehicle Commission for a 49-year-old male Bronx, NY resident who was found to have six active traffic warrants issued by multiple New Jersey municipal courts. The male party was arrested, processed and later released on bail.
MARCH 19: While on patrol, Officer Luis Gaviria initiated a motor vehicle stop on Plaza Road for a moving violation that resulted in the arrest of an Oakland resident for possession of marijuana and drug paraphernalia. The 19-year-old male was taken into custody, processed, and later released on his own recognizances. The offender was charged criminally for the drug related offenses and was also issued numerous motor vehicle summonses.
MARCH 20: Officer Bart Pagerie investigated a complaint regarding an Oakland resident being the victim of identity theft. The resident from Long Hill Road stated that she discovered her identity was compromised when she discovered a line of credit was opened at a local retailer. The account was opened without her knowledge or consent. Report filed.