The monies raised so far for the McCallum family's search efforts were delivered over the weekend (March29). Thanks to all the volunteers and ribbon purchasers! May these efforts help Meg find her way home.
Ribbons for the McCallum Family in support of Meg's safe return.
On March 20 at around 11am Eileen Reilly Sidaros put out the question to a group of Oakland Moms "Do you think we should put yellow ribbons on our trees to raise awareness for Meg McCallums safe return? Do you think Mrs. McCallum and family would be ok and supportive of that? What do you think?" The answer from all the moms was a resounding YES! And soon after Meg's dad agreed.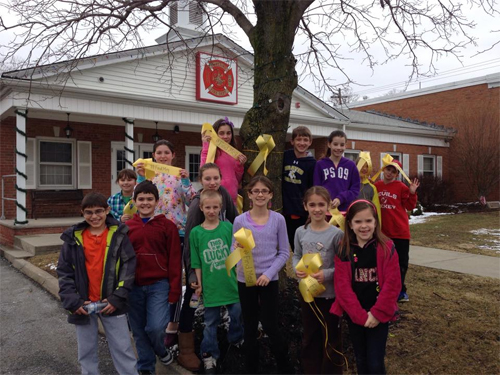 By around 3pm the Yawpo Firehouse had been secured for making the ribbons by Kerry Thurston, ShopRite had been secured as a place to sell the ribbons on The March 21st and 22nd, yellow ribbon was being bought,  a sign up genius was put together and an army of Oakland Moms with markers, scissors, and their kids were ready to go.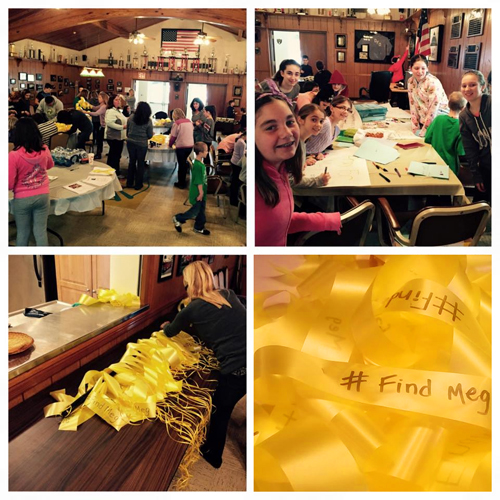 On March 21st from 1-3pm hundreds of ribbons and cards for the McCallum family were made and an hour later they were placed around town and brought to ShopRite to sell by another group of volunteers.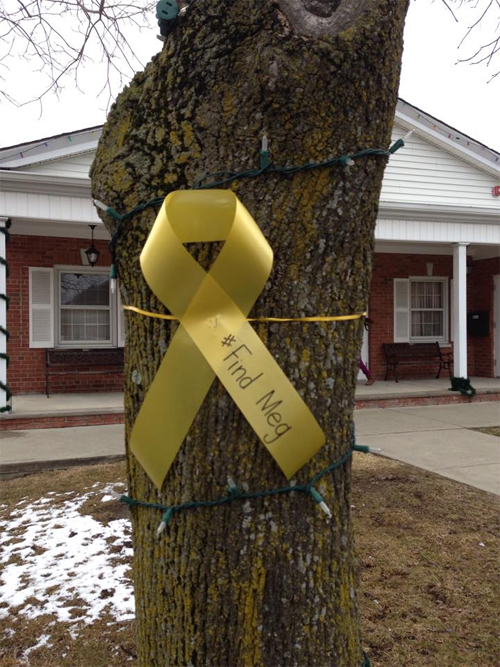 "Eileen Reilly Sidaros did an amazing job today, thank you for spear heading this huge task. We would like to thank everyone who came out and helped today. Seeing the kids and all the Oakland moms come together was truly amazing." – Kerry Thurston
"Thank you to everyone that came and donated their time. Kerry Thurston you are an amazing partner in this. It takes a Village and Oakland is the best Village around." – Eileen Reilly Sidaros
"Its so nice being part of a community that really cares." – Rainee Fox
"Thank you for doing this Eileen – so proud of our town – was wonderful to see the families that came out in support of one of our own – hopefully she will come home soon." – Elizabeth Benducci
James and Heidi McCallum and their family are long time Oakland residents. Heidi is a popular teacher at Heights. Please help spread the word of Meg McCallum's disappearance. Buy a yellow ribbon, share on facebook, twitter, email, word of mouth. Oakland needs to bring Meg Home. #Find Meg